We love decorating our outdoor spaces. These long summer days are perfect to have a drink in the evening as the day winds down and the sun sets slowly. One of the best parts of homeownership is relaxing somewhere customized just for your taste.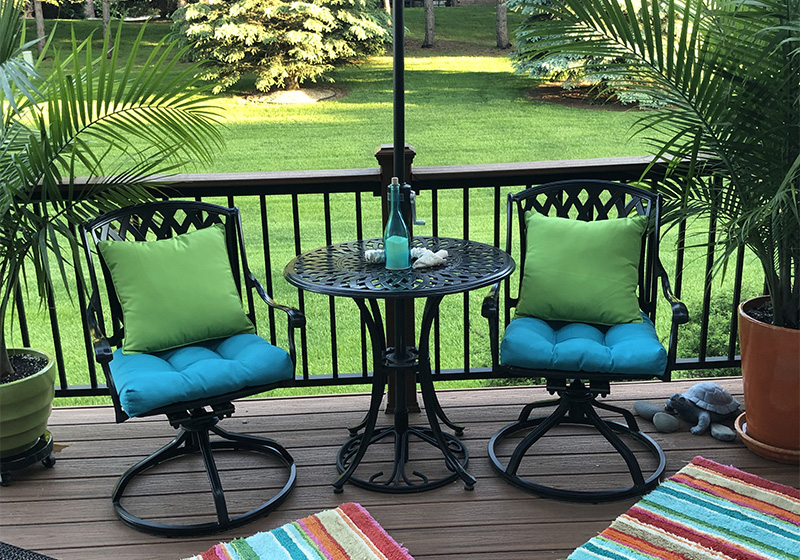 Kris loves to decorate with a tropical theme, mixing greens and blues and featuring large palm plants from the Hudson Flower Shop. She spends evenings outside visiting with her husband and family. They often grill and dine on the front patio. Out back they enjoy the green grass and occasion four legged friend. There are lots of deer in her neighborhood!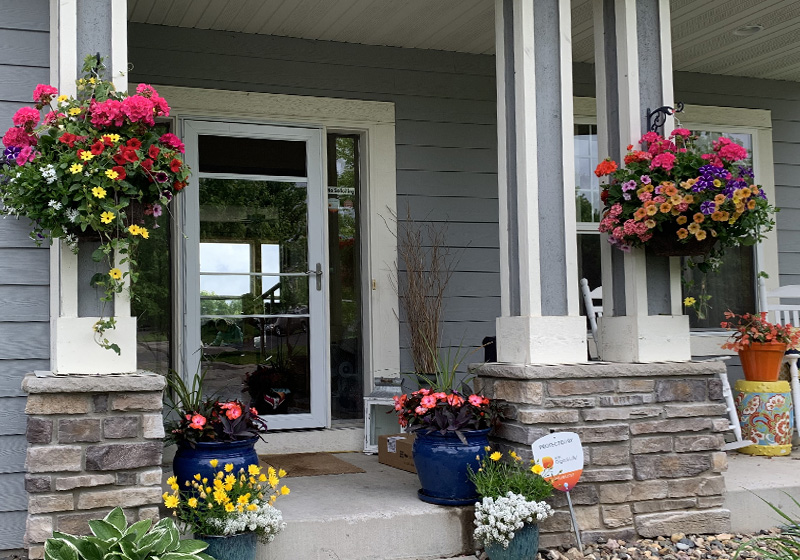 Heather has a Mother's Day tradition to buy hanging baskets from Gerten's. The kids eat hotdogs and Gerten's famous pickles. Heather and her husband like to sit on the front porch at the end of the day relaxing, listening to their bubbling fountain, as they watch their kids ride scooters and bikes with the neighbor kids.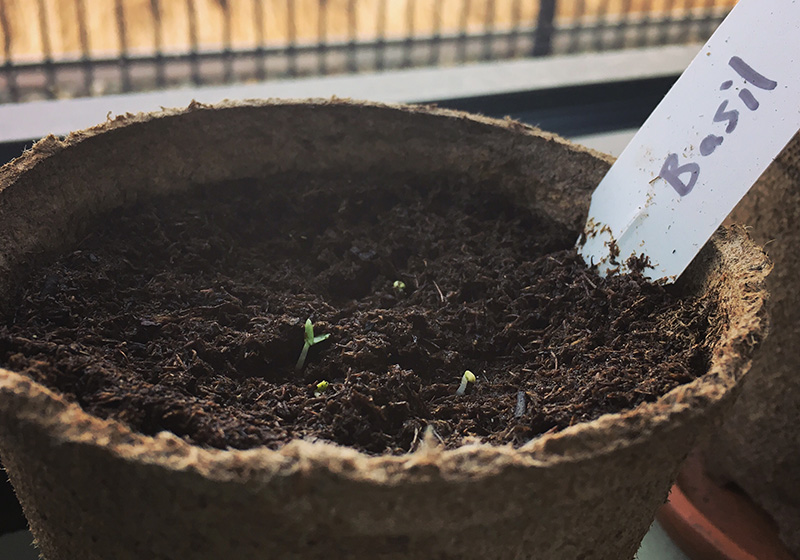 Shawn does his best to enjoy the weather while he's renting. This year he is growing a window box of herbs from seeds including basil, cilantro, thyme, sage and parsley. He's looking forward to having a small vegetable and herb garden when he is ready for his first home.
If you are looking for a new home to enjoy these long summer nights, please reach out. We'd love to help you find the perfect fit for your lifestyle. And if you're happy where you are, let us all celebrate little moments of gratitude.
Follow us on Facebook for a chance to win a Gerten's gift card (June 2019) and keep up with our home tips.